Car Finance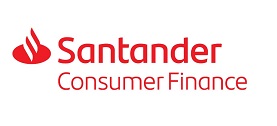 Car Finance:
We are pleased to announce that we are able to offer Hire Purchase and PCP Products to all or our customers through the following Companies:
Santander Consumer Finance

Pinnicle Finance
Blue Motor Finance

Car Finance 24/7 - An Admin Fee May be Applicable
Dealer Plus - For those customers that may have a 'bump' in their Credit History

We can offer Finance on balances from £1500 with up to 60 months to pay.
If you would like a quotation, please feel free to call us, pop in or use the calculator on the Vehicle Pages.
We would advise all customers to take a few minutes to watch the following video to familiarise yourself with the products on offer:

Negative Equity ?
No problem, depending on your credit status, we can finance up to 150% of the vehicle price, helping you to change that vehicle that you thought you were stuck with !
L of a Car Limited is Regulated by the Financal Conduct Authority (FCA) and may receive a comission for providing these services
For more information, please contact us.

Commission
Depending on the finance company used, we may earn a commission for your introduction to their facility to borrow money.